Way of Star Early Emotion
Hündin
geb. 11.08.2008
Farbe: Chocolate
Prüfung: BHP (A/B) WT
Diagnosen:
- HD A2 / A2
- ED 0 / 0
- AU (05.05.12)
- PRA: normal/Clear (frei durch Eltern)
- EIC N/N
- MYO (CNN)-N/N
- HNPK-N/N
- DNA-Profil: 1010-S-02074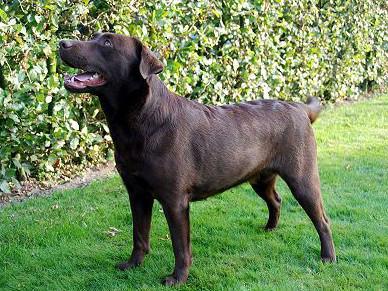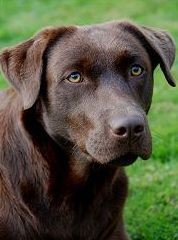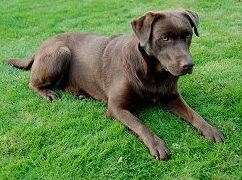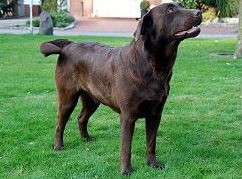 Pedigree
Floydd van't Balkenhof

Labradale's Coffee Crisp

Borador Willcare Master Copy

Miron Kaffe Latte at Labradale

Zini van't Balkenhof

King Fields Kilien

Shana van't Balkenhof

Let's Joy Hunter of Dalwhinnie

Birchbrook Paddington Bear

Cambremer Tom Cobbley of Charway

Birchbrook Victoria Plum

Let's go for Tradition of Dalwhinnie

Fairywood's King Walther

Silronray's Let's try again
Wesensbeurteilung vom 06.12.2009
Ort: Dinslaken
Richter: Mario Nauke
Die 16 Monate alte freundliche Hündin zeigte am heutigen Tage eine sehr gute Unterordnungsbereitschaft und Bindung. Die labradortypischen Anlagen sind sehr ausgeprägt vorhanden. Fremden Menschen begegnet sich freundlich und aufgeschlossen. An den Gegenständen reagiert sie interessiert und beweist dabei Apportierfreundlichkeit. Eine aufmerksame freundliche Hündin, die sich als aufmerksamer arbeitsfreudiger Begleithund gezeigt hat. Beim Schuss arbeitsfreudig und schusssicher.